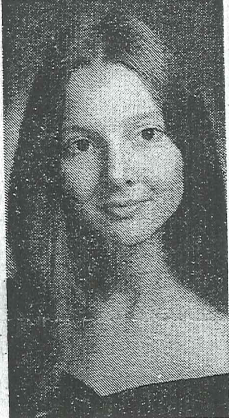 The University of North Carolina at Asheville will always have a special place in my heart, because it was at that small college that I came into my own as a journalist. The small class sizes afforded me the ability to work closely with other students and talented professors who wanted me to succeed. For three years I worked on the campus newspaper, The Blue Banner, honing my reporting skills, interviewing students and administrators, working late nights at the office with only my jumbled notes and a miniature coffee pot to keep me company. I eventually became the features editor and then the news editor, assigning stories to reporters and perfecting my copy editing and computer software skills.
But I have a confession to make. During that entire time I worked for the campus newspaper, and took courses in the mass communication and women's studies departments, I had no idea that the specter of an unsolved murder of a female student from the 1970s loomed over the university. I only recently discovered this as I was researching missing persons cases for my podcast.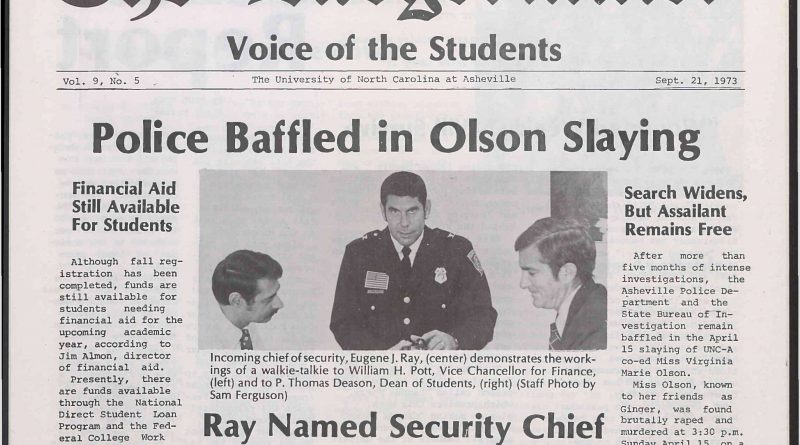 Her name was Virginia "Ginger" Olson, and she was a 19-year-old dramatics major at the college. She was described as quiet, and friendly. On Sunday, April 15, 1973, she left her room at the Craig Dormitory to spend time studying just off campus. She walked through the Asheville-Biltmore Botanical Gardens (now known as The Botanical Gardens at Asheville) and up a hill to a spot where you could see both the gardens and a view of the campus.
None of Olson's classmates were alarmed when she didn't return to campus for lunch. Not everyone ate in the dining hall on the weekends. They only learned something terrible had happened to Olson when investigators arrived on campus later that evening. That afternoon, two local high school students discovered Olson's body. Her t-shirt had been ripped to shreds and used to bind her hands and feet. The rest of her clothes lay scattered nearby. She had died by stab wounds to the heart and neck from a pocket knife that was still there. Olson was also sexually assaulted.
Unfortunately, she died around the same time that the Watergate scandal broke so that story overshadowed any headlines Olson's murder may have received. It sounds like a cold case squad in Asheville still has evidence in their archives (including Olson's clothing) so there is still a chance the murder could be solved. The only real information I could get about this case came from articles published in the last few years from The Blue Banner staff (they did an excellent job of reporting the story!) I read in one of the articles that there were persistent rumors that a local patient from the nearby psychiatric facility Highland Hospital was responsible for the murder, but the alleged suspect was also the child of a prominent Asheville family and there may have been a cover-up. I couldn't find any solid evidence to back that up, though.
Either way, this is a sad story all around and I hope that one day, justice can be served for Virginia Olson. In 2013 a university groundskeeper and professor worked to erect a memorial garden in her honor, complete with three plaques and three benches. It's a fitting tribute, and a way to soften the blow of what Olson's last moments in a quiet and tranquil study spot must have been like.