Most true crime fans are familiar with the TV show "City Confidential." The long-running show first aired in 1998 and continues today. It features real-life stories from a wide variety of American Cities. Most of the episodes feature murder cases, but they also discuss attempted murders and other scandalous incidents. The signature of the show is an overview of the city, its history, and what it is well known for. While recently watching it, I became inspired to put together an episode of "Missing in the Carolinas" in a similar format to "City Confidential." Because the area of Wilmington, North Carolina is so well known in the south for its historical significance along with its popular university and coastline, I wanted to explore a few missing persons cases that originated in the area. In the late 1990s, three women went missing from Wilminton with tragic consequences. And in the past fifteen years, two men went disappeared—one was a beloved father who enjoyed swimming in the ocean and the other a talented photographer who had fallen on hard times. All of these people had embraced the port city as their home, never knowing how life can change in an instant no matter where you live.
In the Carolinas, Wilmington is an attractive place to live and visit for many reasons. Whether you're a foodie, history buff, or just someone who likes to relax on the beach, the city features it all. It boasts one of the largest historic districts in the south, blending timeless architecture with modern buildings, hotels, restaurants, a performing arts center, marina, and waterfront park and ampitheatre. You'll find jazz and beach music festivals, historic cruises, tours on the Battleship North Carolina. Each year in early April the popular North Carolina Azalea Festival spans several days and envelops the city in colors of purple, pink, red, and white. Visitors can expect a pageant, parade, vendors, live music, children's activities, historic home tours, and much more. Wilmington and the surrounding areas of Kure Beach, Wrightsville Beach all served as filming locations for the CW show "Dawson's Creek," which ran until 2003. One Tree Hill was also filmed at a soundstage in the area and in different parts of the city. Basketball legend Michael Jordan is from Wilmington.
Each year thousands of students matriculate at the University of North Carolina at Wilmington, originally founded as Wilmington College in 1947. In 1969, the college formally formed the UNC System and became UNC Wilmington. Approximately 18,000 graduate and undergraduate students enroll in courses involving business, education, arts and sciences, health and human services, as well as a variety of graduate degrees.
But like most historical cities, Wilmington has endured its fair share of controversy. Until the early 1700s, the area was populated by various Native American tribes for centuries. Then, the explorers discovered it, beginning with a man named Giovanni de Verrazano. An English settlement first colonized the area in the 1720s, with the riverfront named "New Town." In 1740, the Earl of Wilmington in England, Spencer Compton, inspired the name change. The proximity to the Cape Fear River helped the community grow through commerce and the attraction of new residents. Because it was a port city, Wilmington was vulnerable during the Civil War, and was held by the Confederate States throughout most of it. The town fell to the Union troops after the Fall of Fort Fisher in 1865. In 1898, the town endured an insurrection when more than 1,500 white men attacked and destroyed the only black-owned newspaper in the state. An estimated 10-100 black residents were killed during the violent mob attacks, and the government took a hands-off approach to prosecuting any of the offenders. It remains one of the darkest chapters in the city's history.
As the Wilmington, NC Cape Fear Visitors Guide now states, the city is known for its antebellum and Civil War history, and its role in the above-mentioned TV shows and movie "Cape Fear." It holds a unique culture that combines college students, visitors, and working professionals.
But like any other place Wilmington is not immune to crime. In 1998, three sets of senseless murders took place, reminding us that evil lurks even in the most tranquil of places.
Peggy Carr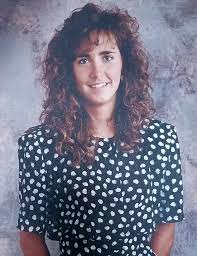 If you visit the website for the Community United Effort, also known as the CUE Center for Missing Persons, you'll find what they consider to be their landmark case on the home page. The victim was a young woman named Peggy Carr, and although the CUE Center for Missing Persons was founded in Wilmington, North Carolina in 1994, they had never been involved in that high profile of a case when Peggy went missing in 1998. The site states that the search for Peggy which spanned several months, and her recovery in rural North Carolina helped shape the foundation and make it what it is today. Peggy Carr's photo still hangs in the doorway of the center as a reminder of how far the organization has come.
Peggy Carr grew up in Toledo, Ohio and subsequently moved to Wilmington, North Carolina, to be with her fiancé and plan their wedding. On April 22, 1998, 32-year-old Peggy left home to run a few errands. She left a note for her fiancé on the refrigerator that read, "Be back soon." But she would not be back soon, and it wasn't until seven months later that her remains would be found. After she disappeared, her mother Penny Carr Britton, along with other family members, traveled to North Carolina to begin searching for their daughter. In an article that ran in the Wilmington Star News, Penny credited CUE for stepping in and assisting their family when they had no idea what to do next. They helped cover hotel expenses, brought them dinner, and did whatever else they could do to alleviate the stress. Penny credits CUE founder Monica Caison with being a strong advocate in the search for her daughter, as well as pillar of support.
What happened to Peggy Carr could best be described as being in the wrong place at the wrong time. It was senseless, and brutal. As she was leaving the Oleander Plaza shopping center on April 18, Peggy was approached by 19-year-old Curtis Cobbs and 21-year-old Bem Holloway. They had pulled into the parking lot only moments earlier and were looking for a car to steal. Holloway approached Peggy and got into the passenger seat of her unlocked black Geo Tracker. First, he asked that she drive him somewhere. When she refused, he brandished a gun and told her to follow Hobbs, who was still behind the wheel of a white Mazda. He ordered her to drive over the Cape Fear Memorial Bridge, down N.C. 87, finally coming to a stop in a Bladen County soybean field. There, Holloway stabbed Peggy to death. They had initially wanted the Geo Tracker so they could use it in a robbery, but changed their minds. They abandoned it 16 miles away on the shores of Lake Waccamaw.
With Peggy's loved ones unaware that she was even missing at that point, the two men then embarked on a violent crime spree through the state of North Carolina. In the early morning hours of May 3, they robbed a convenience store in Lumberton, shooting clerk Julie Stehlik, who later died as a result of her injuries. On May 20, Holloway entered a residence in a subdivision in North Raleigh, attacking a 22-year-old young woman when she arrived back at the home. Incidentally, this was the neighborhood Holloway had grown up in along with his adoptive parents. Five hours later, the young woman's mother returned home. Holloway tied both women up with duct tape, but the younger woman tried to fight back, and he attempted to stab her in the stomach and throat. The knife was too dull, however, and when he left her unattended to find another weapon, she fled the home to find help. But something that Holloway said to the youngest victim while she was being held pointed to his involvement in Peggy Carr's death. Law enforcement officials said his statements, where he bragged about committing the murder, along with things he'd said to cellmates after his arrest, led them to charge Holloway with Peggy Carr's death, along with Curtis Cobbs. At that time, officials had still not been able to locate Peggy Carr.
According to an article that ran in the July 21, 1998 edition of The Raleigh News and Observer, Bem Holloway and Curtis Cobbs met in prison. They were both there for various offenses, including larceny and armed robbery. After spending a few years in prison, they were released and began their crime spree together.
Throughout the summer of 1998, hundreds of residents had heard of Peggy's case and volunteered to search rural Columbus County, but their searches hadn't turned up any new leads.
On November 15, 1998, The Charlotte Observer reported that authorities had refocused their search for Peggy Carr after receiving new information about where she may be located. They declined to say where the received the information, although many suspected it came from Holloway and/or Cobbs. They said they had a sketch of a location off N.C. 87. They weren't sure if the area was in Columbus or Bladen County, but believed they were looking for a brick home on a paved road off one of the rural highways. They also mentioned the area was frequented by four wheelers and that a man had been driving a four-wheeler on the road shortly after Peggy was murdered. A week later, tips from residents led authorities to human remains on the wooded edge of a Bladen County soybean field. Not long after, the state medical examiner determined the remains to be those of Peggy Carr.
Bem Holloway was sentenced to 76 to 95 years in prison for the rape and attempted murder of the young woman in Raleigh.
In June of 1999 Holloway was shot and killed by correctional officers as he and two other prisoners tried to escape from a work farm near the Virginia state line. At the time, he was still awaiting trial for Peggy's murder. Curtis Cobbs served a little more than 10 years for the murder and was released in 2012.
In 2011, an English professor from the University of Toledo in Ohio named Jane Bradley wrote a novel based on Peggy Carr's story called "You Believers." She spent time with Peggy's mother, Penny Carr Britton, learning more details about the case, after meeting during a real estate transaction. Bradley told The Toledo Blade that right around the transaction was about to close, she had a dream that Peggy came to her and asked to help in telling her story.
Peggy's mother gave the author her blessing to work on the book and shared scrapbooks and photographs to help in the research process. She hoped that readers would learn how important it is to be aware of your surroundings, because "You don't know what evil people are out there."
Jane Bradley joined Mrs. Britton on a trip to North Carolina, retracing Peggy's steps and spending time with several of the colorful personalities who helped with the search.
Lisa Maves and Theresa Fetter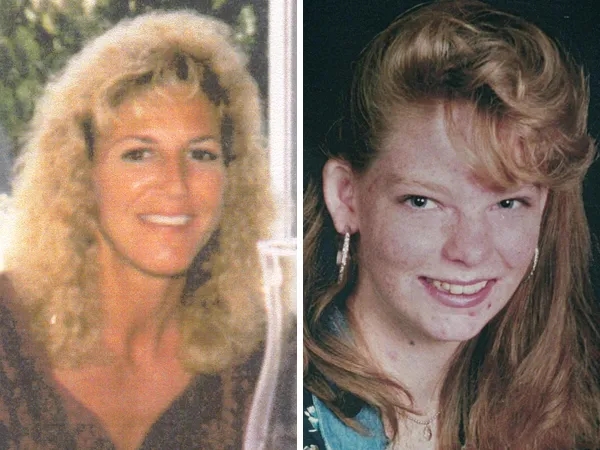 In early November 1998, a 16-year teenager named Theresa Fetter went missing from Wilmington. At the time she went missing, her father believed she was unhappy with her home life, so the family was unsure if she had gone missing of her own free will. It turned out, that wasn't the case, and it would be several years before the Fetters could get any sort of justice involving their teenage daughter.
Theresa went missing because someone told her information related to a murder, and the killer was afraid she would go to the police. This story actually begins on September 17, 1998. A 42-year-old woman named Lisa Maves was found deceased on Wrightsville Beach. The mother of four had been visiting the area with her boyfriend and another friend and staying at a nearby condo. When her companions went to the grocery store, she took a bottle of liquor down to the beach. She was discovered later that evening when her body washed up on the shore. She had a deep cut that penetrated her skull and into her brain, as well as bruises on her throat and body.
It didn't take long for investigators to begin hearing pieces of a story from a circle of friends surrounding a 19-year-old man named Kyle Berry. Berry had a troubled past and was reportedly the member of the Folk Nation gang. One of Berry's friends, a man named Bobby Autry, had heard firsthand of Lisa Maves's murder. He was told that Berry and another friend named Jon Malonee met Lisa while she was on the beach, and she mentioned she'd had a fight with her boyfriend. For some reason, Berry decided Lisa seemed very depressed and needed to be, as he said, "put out of her misery." He and Malonee kicked and beat her, and then Berry stuck a knife in her skull. They then dragged her body into the Atlantic Ocean.
At the time, Bobby Autry had been dating Theresa Fetter and told her about Berry's involvement in the Mavis murder. When Berry found out she knew this information, he decided she needed to be eliminated to prevent her from possibly going to the police. Autry arranged to meet with Theresa but it was a trap that also involved Berry, Jon Malonee, and Joshua Whitney. They beat Theresa to death with metal pipes, leaving her in a wooden area behind a daycare center, covered with pine needles and brush. Her body was discovered 20 days later.
In late November of 1998, Jon Malonee, age 16, Kyle O'Brian Berry, age 20, and Joshua H. Whitney, age 17, along with Autry, were charged with Theresa's murder. Autry was the one who told investigators where they could find Theresa's body. Malonee, Whitney, and Autry all pleaded guilty to second-degree murder in the death of Theresa Fetter and sent to prison.
Kyle Berry was sentenced to death in his role. At first. A North Carolina Supreme Court ruling in December of 2002 raised some questions about sentencing instructions given to jurors who heard the case. He was then given another sentencing hearing. In March 2004, he was sentenced again to death, but that verdict was also successfully appealed by his attorneys. In 2010, the death sentence was overturned by a trial judge who ruled Berry's defense attorneys hadn't had enough time to research the man's history of mental illness. Berry had been adopted as an infant, but at his re-sentencing hearing, his adoptive mother Nancy testified he had seen at least 17 doctors during his teenage years and placed in a number of different schools. He had received a diagnosis of bipolar disorder, and prescribed a variety of drugs including Paxil, lithium, and Dexedrine. Berry had been charged in the murder of Lisa Maves but never tried for it. At his final hearing, he accepted responsibility for his role in her death.
It was a long process for Theresa Fetter's family, who were finally relieved when the hearings were over. In mid August of 2019, Berry was found unresponsive in his cell one afternoon. He was declared dead about 10 minutes later from an apparent suicide.
Chalres Kuebler and Gaston Callum
On July 26, 2016, a 58-year-old man named Charles Kuebler went for a swim at Wrightsville Beach. The father of three had lived in Wilmington since 1991 with his wife Rose. A graduate of James Madison University, he had spent many years as a shipping and logistics professional and a business development expert and umpire in his later years.
At around 5 p.m. on the evening he went missing, his wife called 911 and reported she and her son had gone to the beach looking for her husband when he hadn't returned to their home in Wilmington after a swim. On Lumina Avenue, they had found his unattended vehicle. Nearby on the beach was a neat pile of his belongings. His wife Rose explained that once every summer, Charles would swim the distance between the Johnnie Mercers Fishing Pier and the Crystal Pier.
In an article that ran in the Wilmington Star News Online, she was quoted as saying, "He wouldn't swim every day, but when the water was warm like the end of July and into August, he would swim from pier to pier. He would swim one way and then he would either float or backstroke the other way, and he'd just keep on doing it again and again," Rose said. "It's very good on his joints and very relaxing and very therapeutic."
Charles Kuebler's unofficial swim season had kicked off the week prior.
The day before he went missing during his swim, Wrightsville Beach Ocean Rescue reported they had brought Charles to the shore after they found him swimming further past the breakers than they thought he should be. He seemed fine, but they wanted to make sure he was okay. The Wrightsville Beach Police Chief was perplexed when they'd found no sign of Charles after a week. He said that if the man had drowned, his body should have turned up with the current water temperatures in the mid-80s.
The newspaper article also quoted the commander of the New Hanover County Sheriff's Office Marine Unit at the time, Steven Schmidlin. He said, "When someone drowns, they typically sink immediately, which results in the victim going down at the point he or she was last seen on the surface. The currents at the bottom are not nearly as active as on the surface and little if any movement happens during that time, he explained. My experience is — once a person goes down in the water, we will find them in less than 50 feet of where they went in," he said.
When the body resurfaces — in warmer temperatures within about four days — it will come up not far from where it disappeared and be carried elsewhere by the surface currents, Schmidlin went on to say. Officers went out on boats to a few different nearby islands where the currents may have carried a body off to surface, but found nothing. While Charles was never found, his family held a celebration of life in his memory in late July 2016.
And finally, in November 2010, 48-year-old man named Gaston Callum went missing. He was last seen by a family member running at the track at UNC-Wilmington. He had a mountain bike with him. Gaston was a photographer, and he had a passion for photographing plantation houses and other interesting architectural structures in the south. I found a profile of him along with some of his work on a blog that mentioned he had founded an organization in the hopes of preserving and stabilizing historic buildings. But at the time of his disappearance, it seemed Gaston had fallen on some hard times. He had been evicted from his home, was unemployed and had put all of his artwork and photography into a storage unit. In the back of a framed Michael Jordan photograph he left a note that asked that the person who found the prized possession to please take care of it. He left all his personal belongings, including his wallet, behind. At the time of his disappearance, Gaston Callum stood six feet tall, weighed around 180 pounds, and had light brown hair and blue eyes. Anyone with information on his case is asked to call the CUE Center for Missing Persons at 910-343-1131. All information submitted is confidential.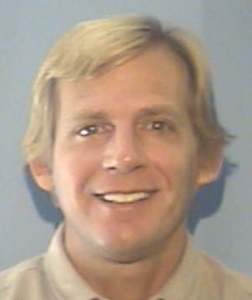 Listen to the episode here.
Support the Show!
SkinXErin-Use code MISSINGCAROLINAS10 for 10 percent off your skincare order.
WOW! Women on Writing online classes.
Show Sources:
Peggy Carr
https://www.wral.com/news/local/story/125581/
Suspect in Raleigh Rapes Charged in Murder
https://www.newspapers.com/image/657177601
Remains are Those of Wilmington Woman
https://www.newspapers.com/image/941909006
Sketch of likely murder site revives investigation of woman's abduction
https://www.newspapers.com/image/629305067
Raleigh Man Sentenced to at least 76 Years for Rape and Attempted Murder
Two men indicted in death of Wilmington Woman
https://www.newspapers.com/image/793887689
Former Toledoan Speaks from Beyond the Grave in Novel
https://www.toledoblade.com/frontpage/2002/01/15/Former-Toledoan-speaks-beyond-the-grave-in-novel.html
Death of ex-Toledoan confirmed; Autopsy indicates remain are of woman missing since spring
Prisoner Killed in Attempted Escape
https://apnews.com/article/83f3a1f63221d7d3ef8c69ccc48bfd47
CUE Center brings families closure
https://www.starnewsonline.com/story/news/2012/05/05/cue-center-brings-families-closure/30918028007/
Lisa Maves and Theresa Fetter
3 charged in murder of teen
https://www.newspapers.com/image/198739276
Plea saves killer from death row
https://www.newspapers.com/image/650165868
Attorney feels no sympathy
https://www.newspapers.com/image/657904073
https://www.wect.com/story/12812459/convicted-killer-gets-a-second-chance-at-life/
https://www.starnewsonline.com/story/news/2010/07/15/convicted-killers-guilty-plea-will-keep-him-off-death-row/30835447007/
Charles Kuebler
https://www.starnewsonline.com/story/news/2016/08/03/swimmer-missing-at-wrightsville-beach-remains-mystery/27267317007/
https://www.cbs17.com/news/search-suspended-for-swimmer-missing-on-north-carolina-coast/
https://www.wect.com/story/35981576/missing-mans-memory-still-alive-for-his-family-friends/
Gaston Callum
https://www.starnewsonline.com/story/news/crime/2016/05/16/at-least-24-missing-person-cases-remain-open-in-cape-fear-region/27662871007/
http://tradarchitecture.blogspot.com/2008/09/architectural-herogaston-callum.html